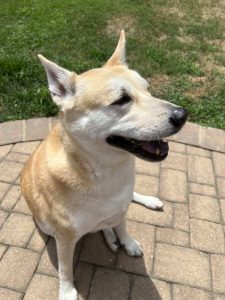 Owner's Information
Owner's Name:
Francesca Allen
Contact Info:
Location:
Kannapolis, NC
Posted on:
September 25, 2023
Pet's Information
Pet's Name: Bailey
Biography:

Breed: mutt
Gender: Female
Date of Birth: January 1, 2015
Color/Markings: Fawn/Yellow
Weight: 95lbs.
Size: Large
Re-Home Fee: $75
Reason for re-homing:

We have had multiple children and not sure if she will react to something the kids do around her. She has growled at them.
Spayed or Neutered: Yes
Microchipped: No
Current on Vaccines: Yes
House-trained: Yes
Crate-trained: No
Litterbox-trained: No
Pet Friendly: Unsure
Child Friendly: No
Additional Images: